life in the victorian hospital (the history press, 2009)
Victorian hospitals

Did you know that to get treatment in a Victorian general hospital, a prospective patient had to be recommended as a suitable person deserving of charity? Or that the standard length of stay for in-patients was six weeks?
You can find out more about daily life in Victorian hospitals for both patients and staff in this new book. It uses original research into the records of English, Welsh and Scottish hospitals to draw a national picture of the healthcare options available for the Victorian public.
Well illustrated with 80 images, this book is ideal for anyone with a doctor, nurse or hospital/asylum patient in their family tree. It will also appeal to anyone with an interest in Victorian medical history.
Signed copies of Life in the Victorian Hospital are available direct from me. Visit the shop for more information.
'If you have Victorian doctors or nurses in your family tree, then this book really is a must-buy. Michelle Higgs brings together an impressive array of sources and academic accounts...to create a highly engaging account of Victorian medicine that covers patients, doctors, nurses and treatments...Fans of Casualty 1909 will love it!'
Who Do You Think You Are?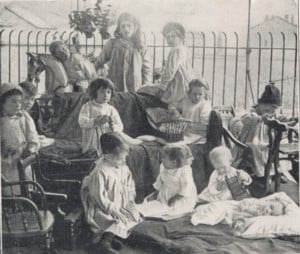 'Life in the Victorian Hospital...helps to build up a detailed and well informed picture of another important area of Victorian society... Everything from visiting hours to how treatment was paid for is covered in impressive detail, with many examples from around the country and period illustrations. This is another thorough title from the author on Victorian society.'
Your Family Tree

'This comprehensive and well-researched book will help family historians to gain an insight into the lives of their ancestors, whether they were in the beds as patients or one of those treating the afflicted.'
Ancestors